Leak Proof Lunch Containers Bento Box Original Design
The bento box lunch container is suitable to take away, for example, go camping, go to office and school. We focus on designing original bento box and creating chinese bento box. We have own production line and can open molds independently. The designer has 18 years of design experience.

Leak proof lunch containers have a perfect sealing performence. There is a v-shape silicone sealing ring inside the lid. The lunch box is made of food grade material, BPA free, MSDS report available, which are FDA & LFGB approved.

Products are supported customization, such as color customization. For example, black bento box, pink bento box, or any color you like.
BOX

Made in China

35-45 days

63000/days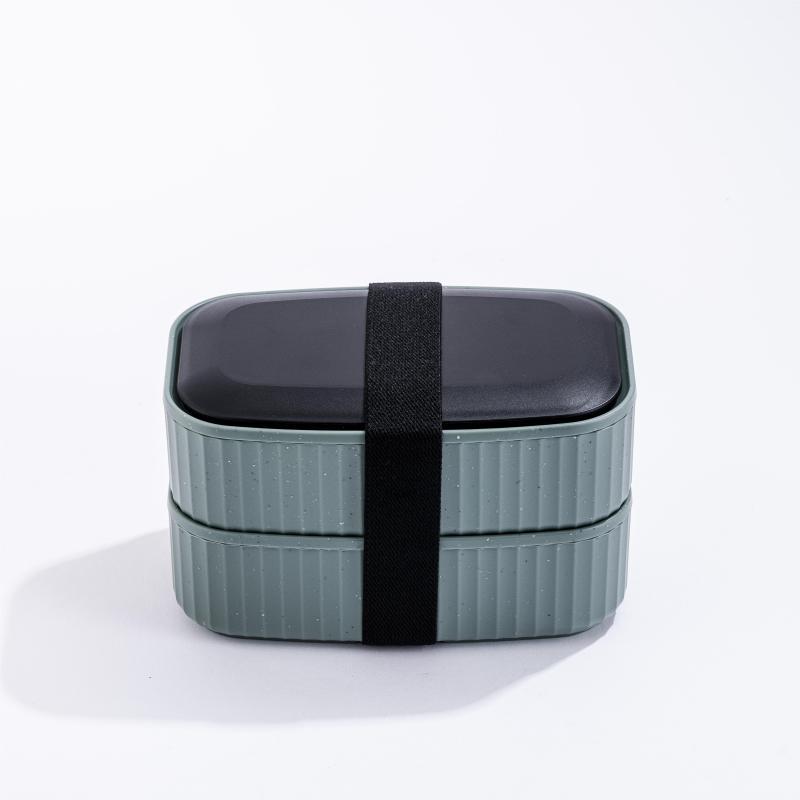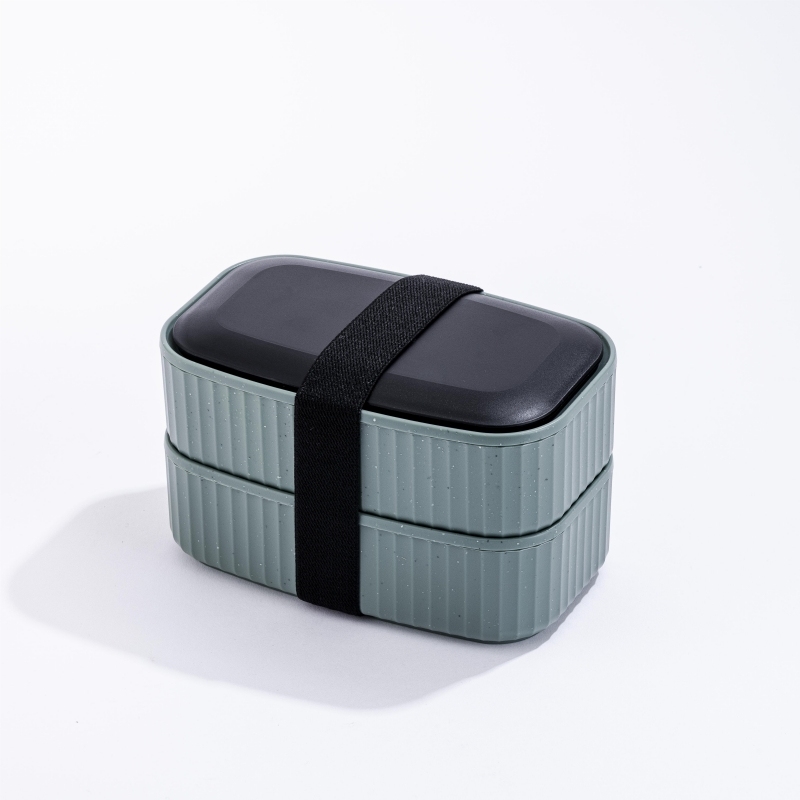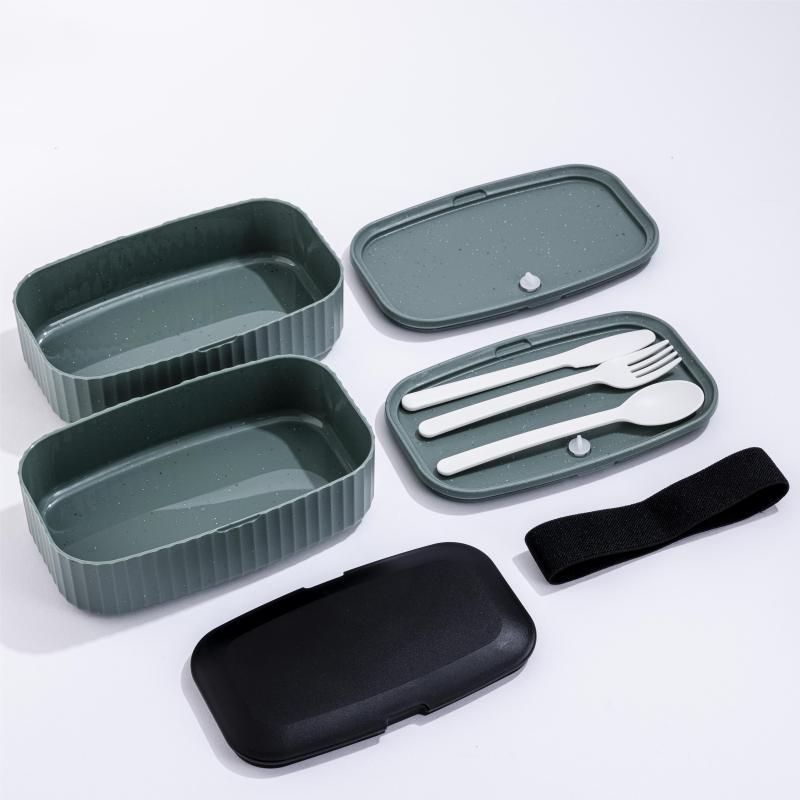 Leak Proof Lunch Containers Bento Box Original Design
INTRODUCTION
The T119 type lunch box is mainly suitable for lunch boxes in offices, schools and outdoors and other similar scenes, and can also be used as food containers. When using, remove the strap first, open the upper cover and there is a pair of knife, fork and spoon, open the sealing plug on the cover, and then open the cover through the protrusions designed around the cover. The inside of the lunch box has a removable and detachable partition, which can divide the box body into suitable spaces. Lunch boxes can be stored in the refrigerator, removed for lunch and reheated in the microwave.
PRODUCT FEATURES
1. Bandage: The elastic bandage is universal for single and double-layer lunch boxes, and can be used normally for 2-3 years.
2. PP Top Lid: The unique overhanging design creates a large enough space between the top and center lid to hold utensils and sauce packets. Can be used as a food tray.
3. Silicone Ring And Sealing Plug: V-shaped silicone ring is our unique design on the market. Silicone sealing plugs prevent food moisture loss when the lunch box enters the microwave. In normal use, the silicone ring and the sealing plug cooperate with each other to make the product have strong leak-proof performance.
4. Middle Lid: The top middle lid can store cutlery and some sauce packets; the bottom middle lid keeps the top and bottom layers close together.
5. Box Body: The exterior banana leaf texture prevents slippage. The bottom protrusion can be non-slip, and the interior is designed with rounded corners and smoothed, making the lunch box easy to clean after use.
6. Others: The design of the appearance design makes the whole lunch box look very high-end, and the appearance design has obtained a patent certificate. The combination of materials makes the whole lunch box very light to use.
MAIN PARAMETER
Model


T119

Material

PP; Nylon; Silicone

Color

Accept Customization

Weight


430g

Size


201*125*125mm


Capacity

1840ml

Standard Accessories





Nylon Bandage * 1

PP Top Lid * 1

PP Cutlery (Spoon; Fork; Knife) * 1

PP Middle Lid (With silicone seal and plug) * 2

PP Box Body * 2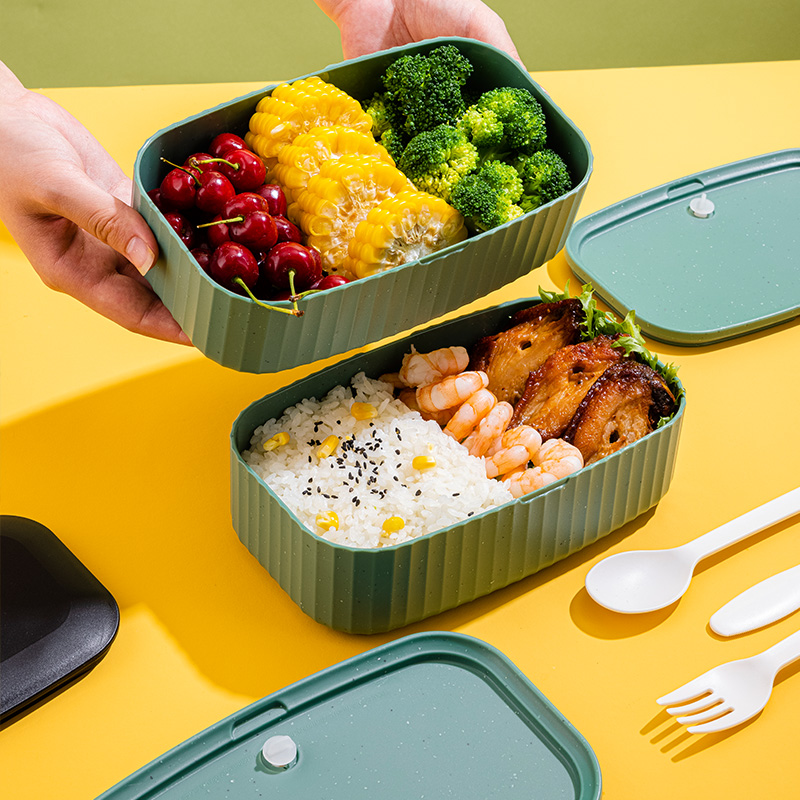 Get the latest price? We'll respond as soon as possible(within 12 hours)